History of Maynooth Educate Together N.S.
Back in January 2008 a group of people from the Maynooth and surrounding area contacted the Educate Together patron body as they wanted to lobby for an Educate Together primary school in Maynooth. A start-up group was formed and within months, the Department of Education granted the patronage of a new primary school in Maynooth to Educate Together Patron Body. This new school was the result of the work of a start-up committee, whose determination to provide diversity of patronage in primary schooling in Maynooth, led them to work with the patron body Educate Together. Educate together schools guarantee equality of access and esteem to children, irrespective of their social, cultural or religious background; are learner-centered in their approach to education, and are run as participating democracies with respectful partnerships between parents, pupils and staff.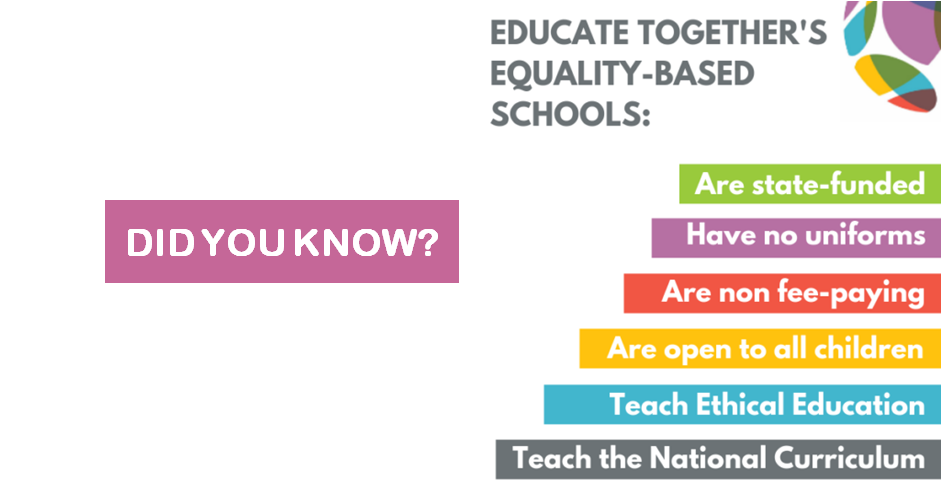 The school opened in a temporary building with an enrolment of 17 in September 2008. The school is very popular with families in the Maynooth area and continues to grow. In 2010, the school responded to a local demand for special needs education when we opened our classes for children with autism and we expanded our temporary building in 2013 with dedicated larger classrooms with a multi-sensory room and an open space, which doubled as our school hall. We are very proud that we continue to meet this important special education need.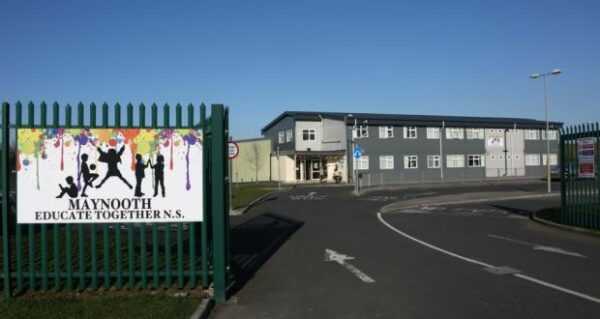 Our school is culturally diverse, with up on 30 nationalities represented in our current enrolment. Our school teaches the primary school curriculum of the Department of Education and Skills and the ethical education curriculum 'Learn Together' is taught in place of religious instruction. The curriculum allows children to explore different worldviews and beliefs, considering ethical dilemmas and the process of ethical decision making. Children develop the skills of critical thinking, discussion and debate. The school premises is used for afterschool religious instruction where parents who wish, have children prepared for religious sacraments First Holy Communion and Confirmation.
In 2018, the school celebrated ten years in existence and expanded our available places by opening a second stream for all classes and in 2019 we moved into our permanent school building. By September 2020 we will provide primary school education for close to 300 students.
Maynooth Educate Together participates in local and regional sport activities and have won the Kildare primary schools soccer champions in our category. We have participated in cultural, social and community initiatives and participate annually in Maynooth St Patricks Day Parade, for which we have won Best School award on a number of occasions. Since 2008, Maynooth Educate Together NS has become an integral provider of primary schooling in Maynooth and as we further grow and develop we provide for the ever growing demand for the type of primary education under the patronage of Educate Together.