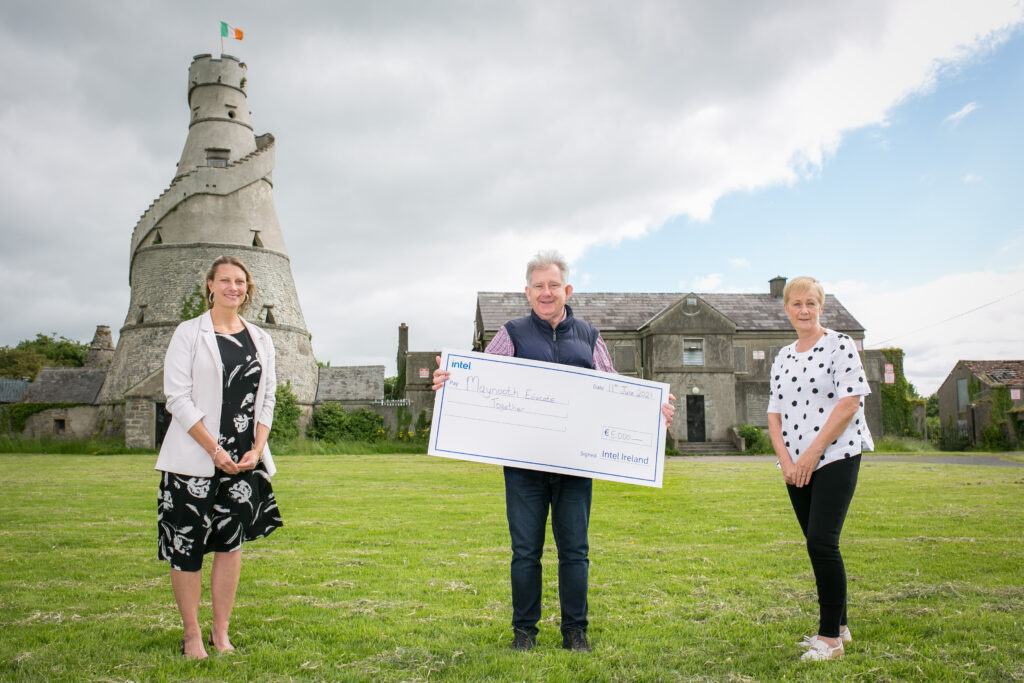 Maynooth Educate Together – Wins 2021 Intel Pride of Place Competition Award
Maynooth Educate Together NS is delighted to be among the 2021 "Intel Pride of Place Competition" winners. The award comes just two months after the completion of phase 2 of our new school building so we now have the space to develop our new "Inspiration Zone" project.
The project which will be partly funded by the 2021 Intel Pride of Place Competition EUR 5,000 award will be based in the space provided for the school library. The concept of a space in the school to focus on providing learning opportunities outside of the classroom was conceived as part of the new school building a number of years ago. The project will be delivered in the coming months with the support of the Intel award which is sooner than would have been previously possible.
The "Inspiration Zone" will provide learning tools that will encourage our children to develop their skills in the STEM subjects but will also support language and reading development. Since opening, Maynooth Educate Together has supported our children's participation in science and maths projects and the new learning space will support further learning opportunities in these subjects. The space will also be used to advance learning in other subjects of interest and further support our children's educational development.
Maynooth Educate Together NS has grown from fourteen children when we opened in 2008 to over three hundred and seventy children in 2021. The school is a two stream school with three special education classes. Educate Together is an established part of the local community in Maynooth and participates in relevant local community activities and as we develop we see our school as an important local resource.
Paul Croghan
Chairperson
Board of Management
June 2021
You can find further information on the '2021 Intel Pride of Place Competition' winners by clicking on the link below…
'Winners of the 2021 Intel Pride of Place Competition'