School Year 2021 – 2022
A note from your Principal re COVID – December 2021
COVID-19 vaccine information for parents of children aged 5-11
The HSE has published detailed information and guidance for parents about COVID-19 vaccines for children aged 5-11.
This aims to help parents and guardians of 5-11 year old children make an informed decision when it's time for their child to be offered a COVID-19 vaccine.
Registration for the vaccine will open shortly, with priority being placed on children who are more at risk from COVID-19 or children who have a high-risk person in the family.
Parents and guardians can read this information 'here' or they can download these information booklets from HSE.ie here 'in English' or 'as Gaeilge'
Note: Update January 2022
Important Health Advice & Information for Parents
Gov.ie – Information for Students, Parents and Families
---
You are encouraged to read the following documents
---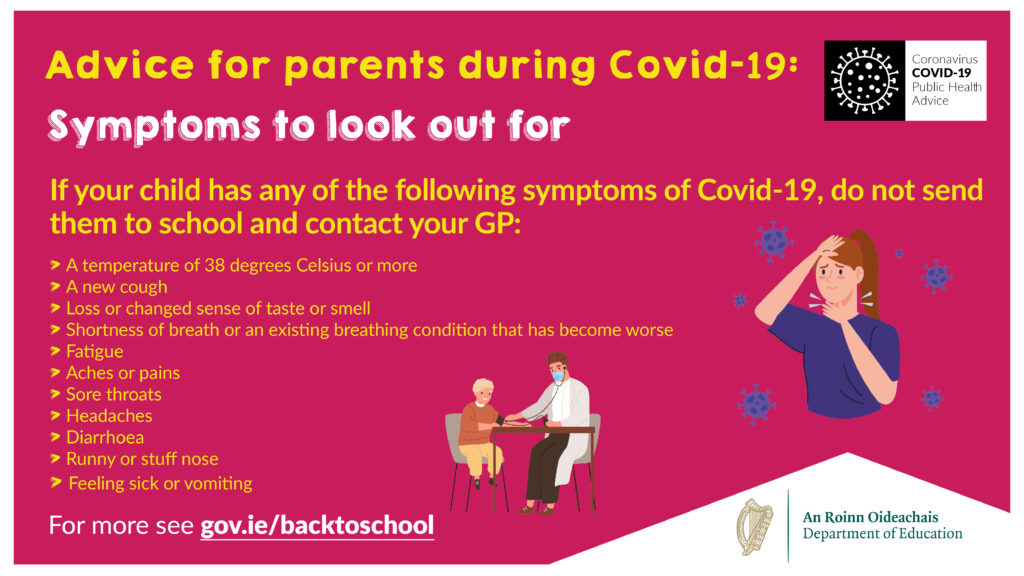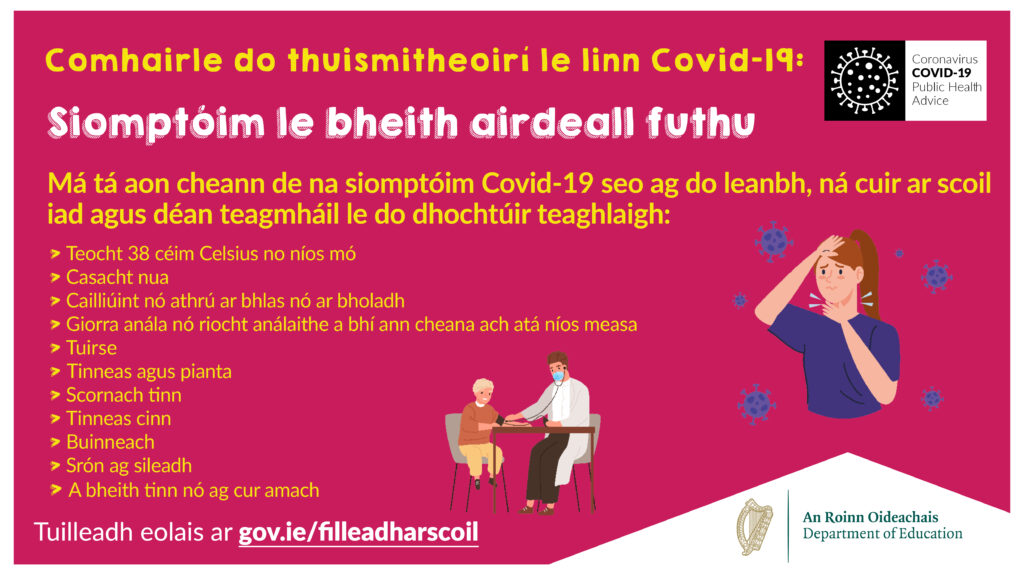 You can download a copy of the 'Advice for Parents – Symptoms' here
The documents, below, contain information, guidance and advice for parents and children attending Maynooth Educate Together Primary School from September 2021.
Maynooth Educate Together COVID-19 Policy Statement
MTNS Summary COVID-19 Response Plan